Accountant
Milton Keynes
Aston Black is a reputable local accountancy firm based in Milton Keynes
For the past twenty-five years, our tenacious team has been your go-to for accounting in Buckinghamshire, Northamptonshire and Bedfordshire. We provide a quality service to our clients, specialising in tax and accounting for small businesses. Our extensive experience has given us the know-how to support sole traders and companies alike.
Aston Black provides accountancy, bookkeeping, and payroll services to people throughout Milton Keynes and the nearby areas of Northampton and Wellingborough
Over the past twenty-five years, we have become one of the most reputable and dependable accountancy, bookkeeping, payroll, and VAT firms in Milton Keynes. Regardless of what you require, we have you covered throughout Buckinghamshire, Bedfordshire, and Northamptonshire.
We believe that our customer service sets us apart from our competition, and we've got testimonials from people all over Milton Keynes that back that up. Aston Black provides a personal service, going out of our way to ensure that you feel comfortable. Accounting is a tricky world, so we do our best to completely take care of that side of your business or operation for you, saving you time, money, and stress.
We are based in Central Milton Keynes, between Stacey Bushes and Bradwell, close to H3 Monks Way and just off the A5, meaning we're perfectly located to serve customers all over the area including Northampton and Wellingborough. You can contact us through the online contact form on our website, or by calling us on 01908 760293.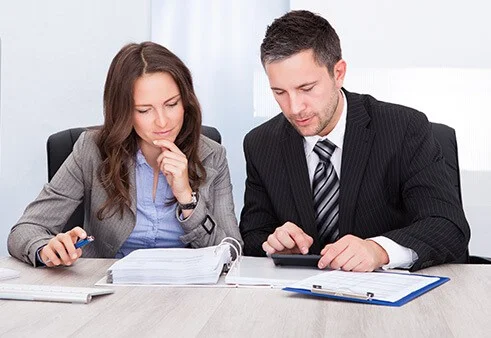 Where we can help
We offer a comprehensive range of services to small businesses of any type, start-ups and established businesses. As a smaller practice based in Milton Keynes, we provide a more personal service than high street firms.
Rates
As is the norm, our rates do depend on the service. But fear not – that isn't our way of telling you we're overpriced. We always ensure that we assess your specific requirements before then getting back to you with a quote. From there, you can go away and consider your options. Once we've got everything we need from you, we can provide a very accurate breakdown of costs for you at extremely competitive rates.
Our customers also get free initial consultations, so get in touch and we can start the conversation. You can call Aston Black on 01908 760 293, or fill out one of our online contact forms. We look forward to hearing from you
Trusted By Our Clients
"Aston Black has been my accountant for personal and business purposes for many years now. I have always found them to be knowledgeable and helpful and, probably most importantly, always there when I need his expert help and advice. I would happily recommend their services to anyone at any time."
Trevor Millward
"Aston Black have handled both my company and personal accounts for the last two years. The service has been absolutely impeccable, communication is prompt and clear and I'm able to relax knowing that everything will be dealt with at the correct time and in the most financially efficient manner. Would thoroughly recommend to anyone."
Ben Dixon
Aston Black has provided accountancy services to my company, Topcat Metrology Ltd for the last six years. They are efficient, professional and extremely helpful, always going out of their way to ensure that the company's record-keeping is accurate and timely. I would heartily recommend them to other small businesses for payroll, end of year and VAT accounting"
Dr Michael Dixon